Delivery held a table tennis tournament in Novohrad-Volynskyi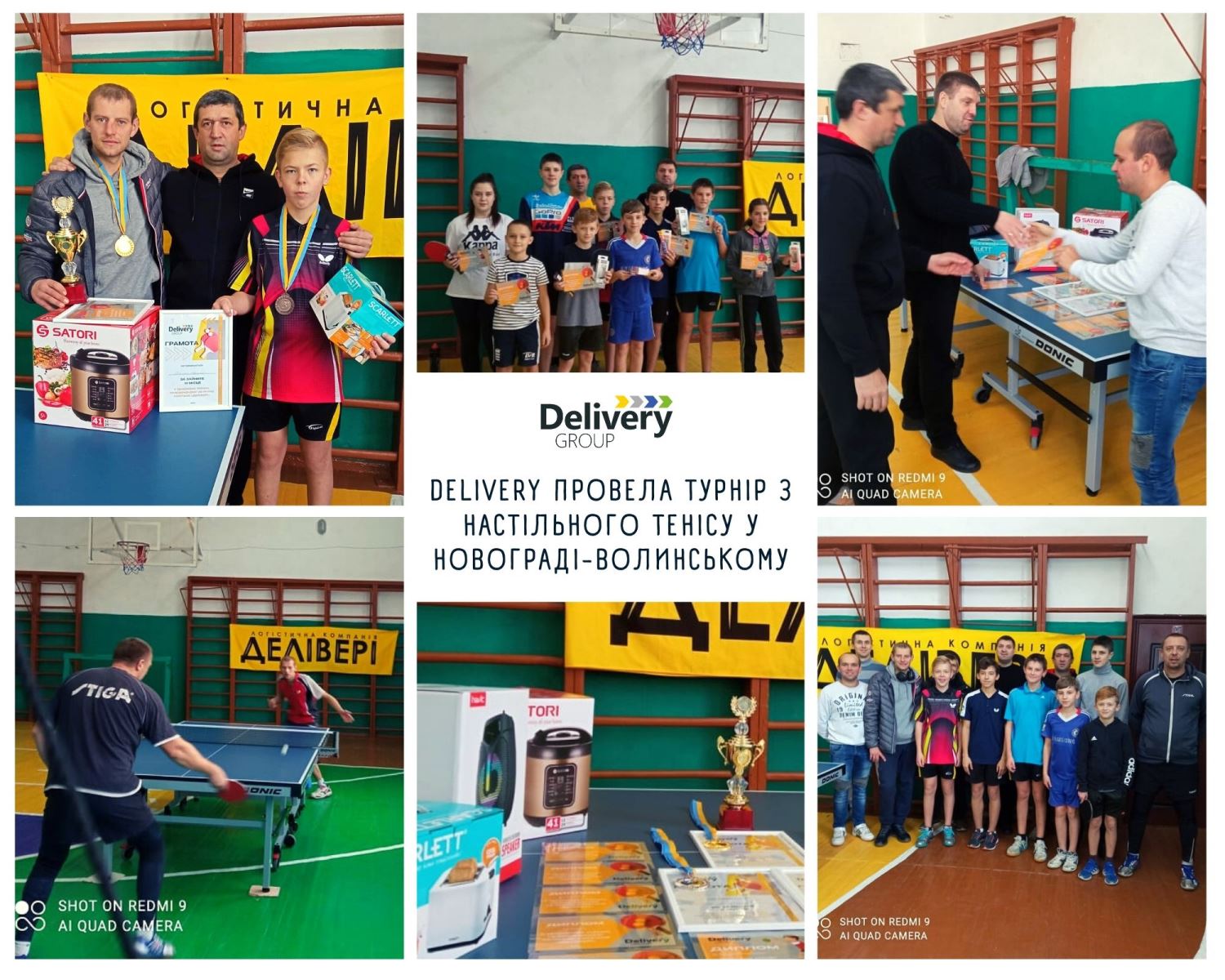 On November 21, Novograd-Volynskyi hosted a table tennis tournament organized and held by Delivery.
The competition was dedicated to the 20th anniversary of the logistics company Delivery, and brought together in a sports duel two groups - children and adults. The youngest participant who took part in the tournament is 10 years old, and the oldest is 44 years old. The total number of participants reached 17 people, 10 of whom were children. The main judge of the tournament was table tennis coach Vyacheslav Leonidovich Vozniak.
It is worth noting that the tournament was held with high quality equipment used in competitions in Europe and all adults were vaccinated.
The winners were awarded valuable prizes, diplomas, medals and cups.
So, the winners were:
1st place - Alexander Levitsky.
2nd place - Melnikov Mykola.
3rd place - Dmytro Opanasyuk.
Delivery supports the desire of young people for a healthy lifestyle, promotes sports and congratulates the winners of the tournament!